Re-Wilding Yourself Yoga Retreat 27 - 30th October 2022 - SOLD OUT. (Please email www.info@alchemiseyogastudio.com if you would like to go on our waiting list or sign up for our next five day retreat to Sweden)
Alchemise Yoga Studio owner Wendy invites you to her Re-Wilding Yourself Yoga Retreat to the dense Swedish Forest, right on the edge of a mystical fresh water lake.
Are you feeling called to return to nature, your true nature, commune deeply with her and immerse yourself in the abundant flora and fauna?
Does the idea of spotting wildlife such as wolves, bears, lynx and owls or the magnificent "king of the Swedish forest", moose – otherwise known as elk – ignite your senses alive?
Perhaps a dip in the lake and sauna will inspire your creativity.
Join Wendy for three days of untamable, wildness living in natural habitat and exploring all things divinely feminine.
Located just two hours from Stockholm the dense forests of Bergslagen around Skinnskatteberg, are a fantastic place to encounter the very best of Sweden's wildlife.
BOOK NOW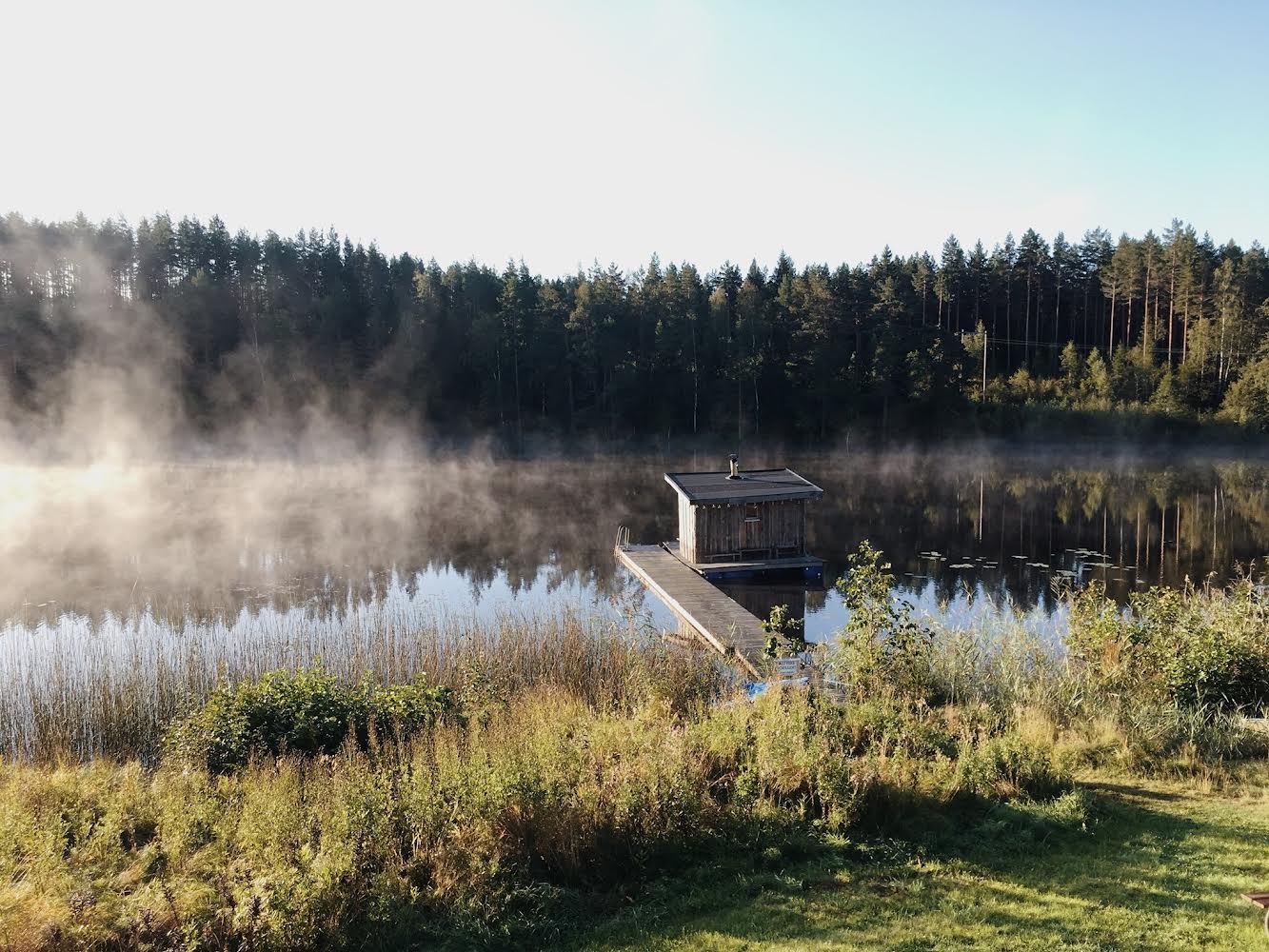 Outside of yoga practices there is a wood burning floating sauna on the lake for you to enjoy or perhaps you'd love to indulge in  a personal healing treatment suchas,  Craniosacral therapy, Balaniese massage or Shamanic womb awakening. Try the sense deprivation tank for deep release, dive into a book from the library, explore well-signed walks, gather around a bonfire, as it will be around Samhain time.
Accomodation is clean and simple, cared for with love, bathroom and showers will be shared.
An idea of the daily schedule (these times may be tweaked and are not set-in-stone):
Thursday 27th 3pm check–in
4pm Welcome Yoga Practice
7pm Dinner
8pm Bonfire
Friday 28th & Sat 29th
7am Solar Radiance Yoga Practice, mantra, mudra, meditation, tantric philosophy,
9.30am Breakfast
1.30pm Lunch
4.30 pm Soma Nectar Yoga Practice, restorative, pranayama, mantra, meditation, yoga nidra
7pm Dinner
Sunday 30th
7am Solar Radiance Yoga Practice
9.30am Breakfast
!2 noon Closing Ceremony
Lunch 1pm
Check-out 3pm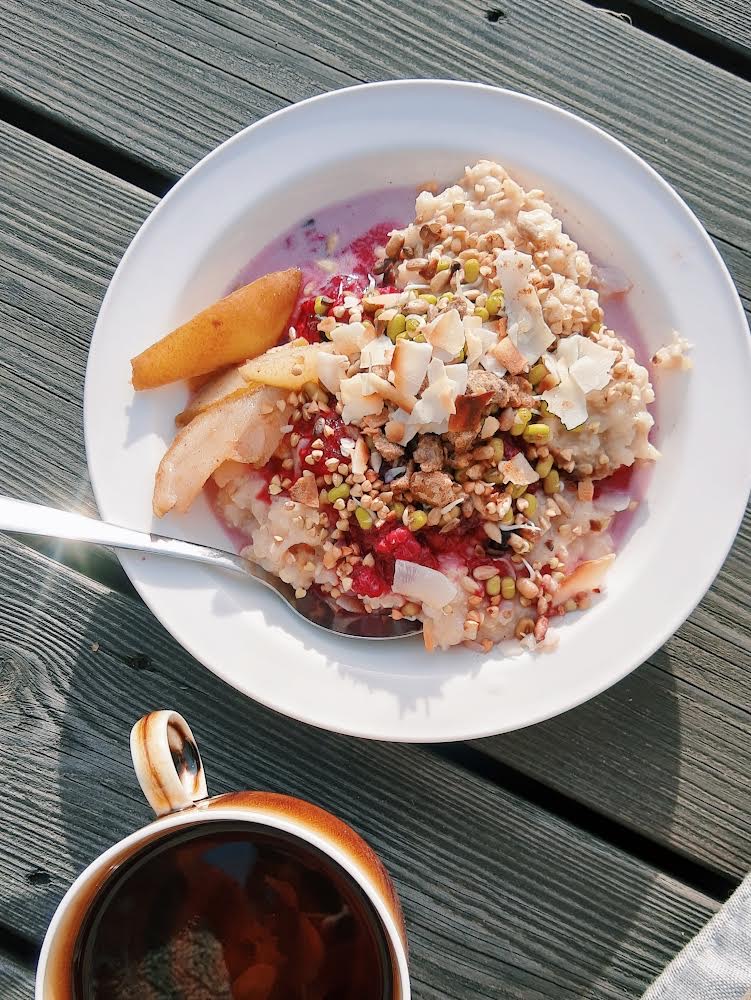 THE FOOD:
Shambala love making delicious vegan food for you & pay great attention to detail, not only using organic and the best possible ingredients, but also taking care of food combinations to ensure that you are on top energetic shape throughout your retreat.
The Kitchen is the heart of the place and the chefs cultivate a creative, mindful, peaceful atmosphere during the preparation of food. 
THE KITCHEN:
* Vegan and gluten-free
* Mostly organic ingredients
* Recipes inspired by the Indian Ayurvedic health tradition
* High quality healthy oils
* Sweets served every other day
* Home baked bread served every other day
* Right food combination to ensure optimum protein intake
* Focus on easily digestible beans and legumes
* Abundance of digestive spices
* Use of healthy fats
* No sugars or artificial sweeteners
Yoga:
There will be two practices offered daily both of workshop quality:
A Morning Solar Radiance Practice to embody the energy of mother nature and sunlight into the body. These practices will be dynamic, at a playful growth edge, themed, journalling, fun and insightful. Expect a warm, balanced glow before breakfast.
A late afternoon/sunset Sublime Nectar Practice to capture the golden hours of magic within your body and senses. These practices will consist of: movement meditations, somatic release, restorative yoga, yoga nidra, moon wisdom & Alchemy Crystal Singing Bowls guided deep rest.
All levels are most welcome, although, Alchemise Yoga Studio recommends complete beginners begin by practicing at the studio (or elsewhere) before the retreat. As a marker, the afternoon sessions will be suitable for beginners, the morning sessions will require some previous yoga embodiment. Some experience is preferable and recommended to gain the most out of this retreat offering.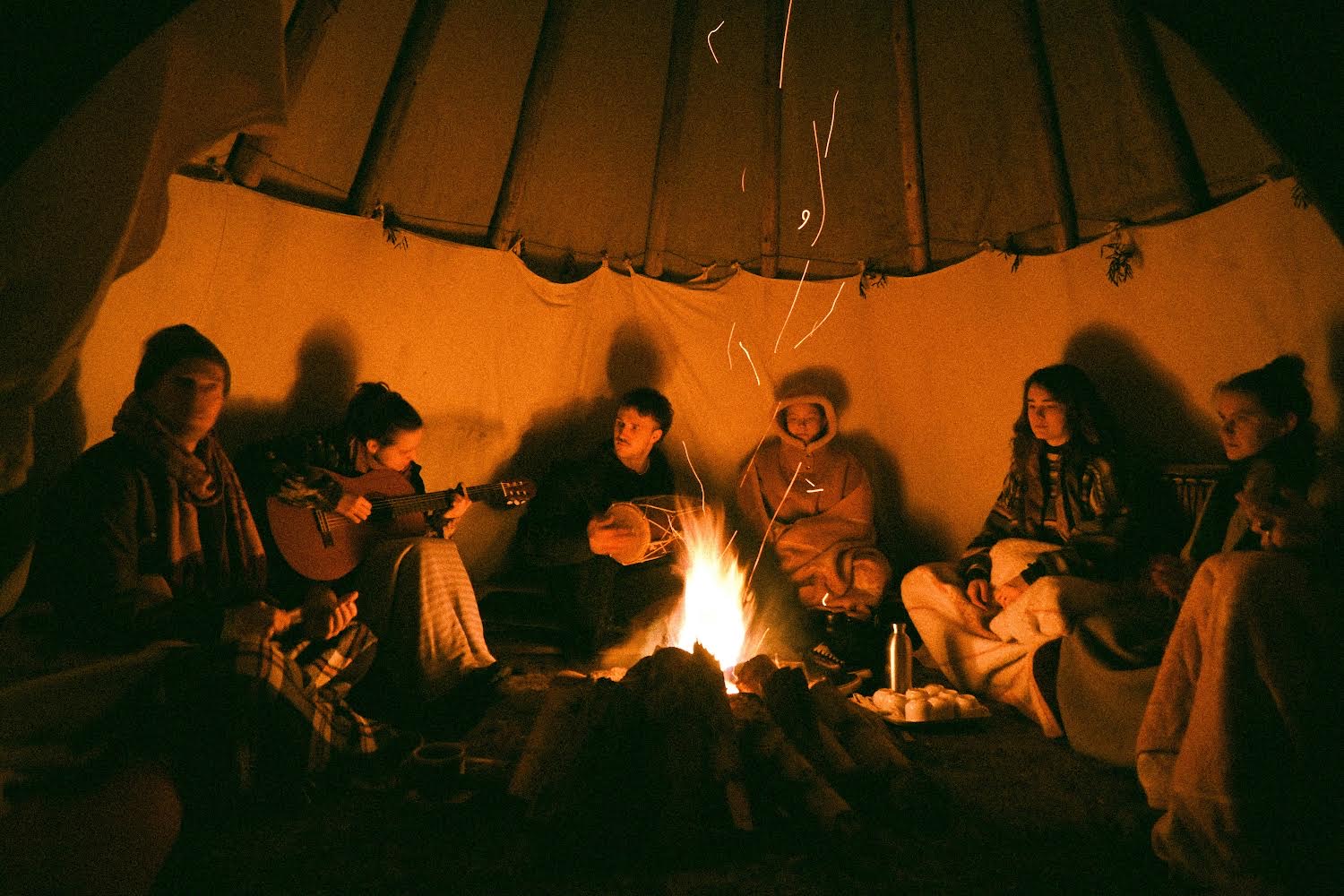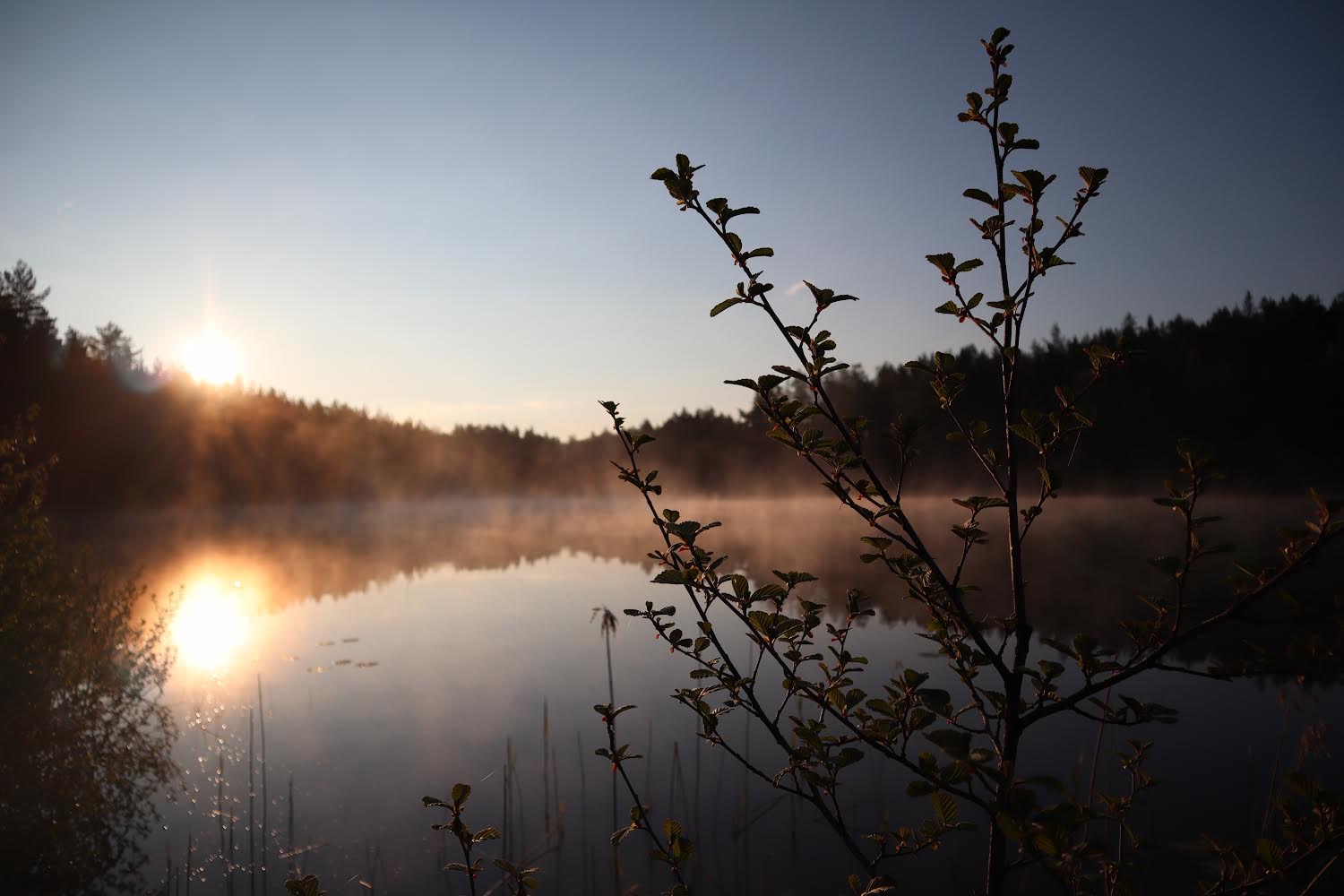 INVESTMENT:
A yoga retreat like this is a sacred investment and most certainly not an expense, you are investing in your physical and mental health, connecting to nature, cleansing your body, digitally detoxing, creating healthy new habits, recharging yourself, eating clean fresh food cooked for you, living with the elements, rising with the sun and replenishing with the moon, meeting new friends, learning more about who you are and letting go of who you are not, becoming wiser and more intuitive, learning from a teacher with 1000's upon 1000's hours yoga practice and trainings. You are investing in your future self.
A 50% deposit saves your place or a full payment.
REFUNDS/CANCELLED TRIP DUE TO COVID:
Due to COVID-19 if the trip were to be postponed, all deposits will be held towards a rearranged trip. If new dates do not work for you, refunds (minus a 10% + VAT admin fee) will be offered if your place can be filled before the trip.
If you become sick/injured/pregnant before the retreat and can provide a doctor's note we will refund the fee, minus a 20% + VAT admin fee.
Sweden have relaxed their entry requirements, presently, a fully vaccinated status or proof of a negative test is required. We will asses again before the retreat.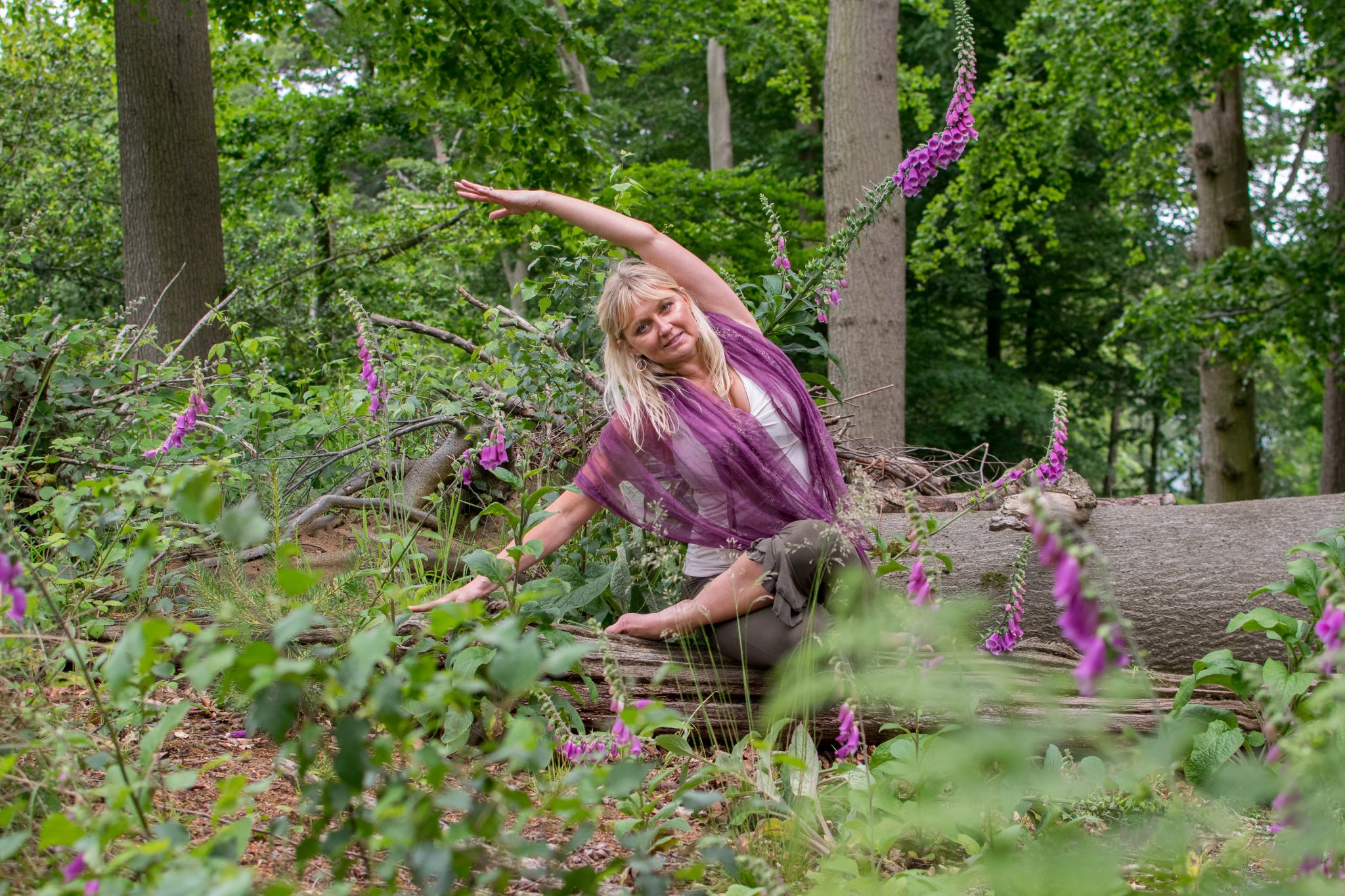 What's Included:
All yoga practices, workshops, ceremonies
Accommodation
three vegan and Ayurvedic inspired  meals per day
sauna, canoeing on the lake and walks
Whats Not:
Flights to Arlanda Airport Stockholm (suggested flights will be in a follow-up email upon booking)
Travel Insurance
Car rental/ train ticket to retreat centre (you'll be put into groups of four for cars)
Additional treatments and activities
additional snacks
bedding & towels if you choose not to bring your own (in Sweden you bring your own or hire theirs)
Please Note:
From the studio & UK we will fly from Stansted Airport to Arlanda. There will be a follow-up email about which flights we book and onward travel to the retreat centre either by car or train.
Flight Information:
Flying with Rayanair
Flight out: Thursday 27th Oct 2022
Flight no: FR4693 London STN (Stansted) to ARN (Arlanda) Depart: 11:15 Arrive: 14:35
Flight Back: Sunday 30th Oct 2022
Flight no: FR4692 ARN to STN Depart: 16:50 Arrive: 18:10
NOTE* Please consider if you will be taking your own bed linen & towels or hiring them from the centre for an ADDITIONAL cost? This may influence your baggage allowance.
Is It A Wildly YES to my Re-Wilding Retreat to Sweden?
The beauty of this unspoiled forest landscape has attracted a diverse community who love to practice yoga and all the arts while living close and in tune with nature, off the beaten tourist track. Shambala remains a mystical escape in the heart of the Swedish countryside.
We would love you to join our retreat and truly embrace rewilding yourself with yoga, nature, great food and company while connecting back in with all parts of who your truly are.
Please click the 'Book Now' button below to pay in full or choose 50% deposit and secure your place (small group retreat – please book now). Payment plan available at checkout.
Loving you Wildly, Wendy