Roll, Release, Restore
A Myofascial Release & Yin Yoga Workshop.
Unwind and relieve deep tissue tension in the
body to feel greater freedom in your life.
Saturday 25th April, 2 – 5.30pm. Price £40 (membership discounts applied at check-out)
BOOK NOW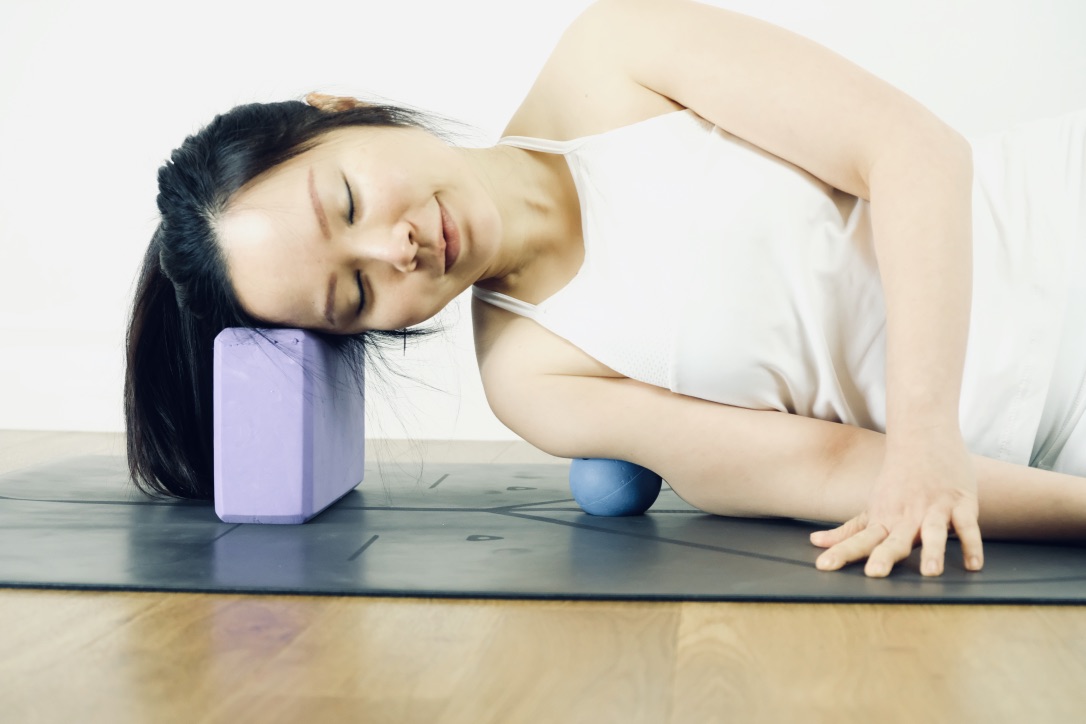 Learn how to take care of your fascia by applying gentle pressure into the myofascial tissue using rubber balls and other props.
This technique helps to reduce pain and restore motion, increases hydration of tissues and improves blood and lymphatic circulation.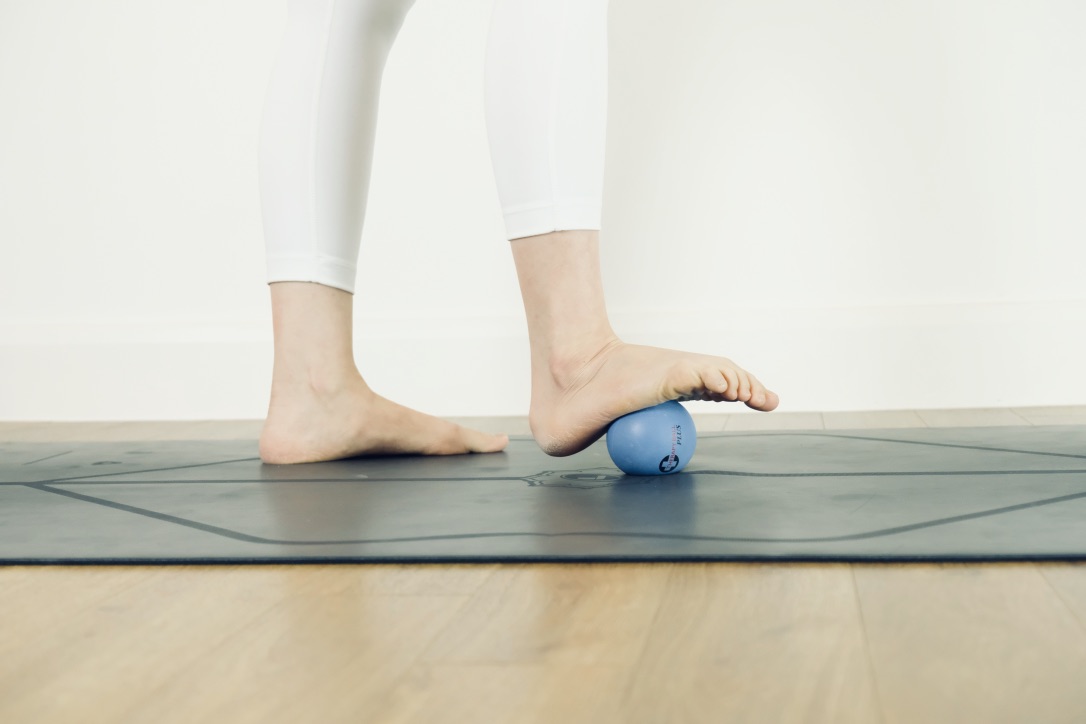 Myofascial Release:
Myo means muscle tissue and fascia is the connective tissue in and around the muscle. In healthy conditions, the fascia is smooth and supple and slides easily, allowing you to move and stretch to your full length in any direction, always returning back to its normal state. Unfortunately, injury, stress, and poor posture, can create myofascial restrictions that produce pain. You may feel this as a tender knot or aching in the muscles, weakness, stiffness or reduction in range of motion in the affected areas.
Yin Yoga:
Just like MFR, Yin Yoga also targets the fascia. This is done by holding each yoga posture for longer, usually between 3-5 minutes. Yin yoga may be slow and subtle, but it does wonders not only in strengthening the connective tissue, but also in melting stress away from the mind and body.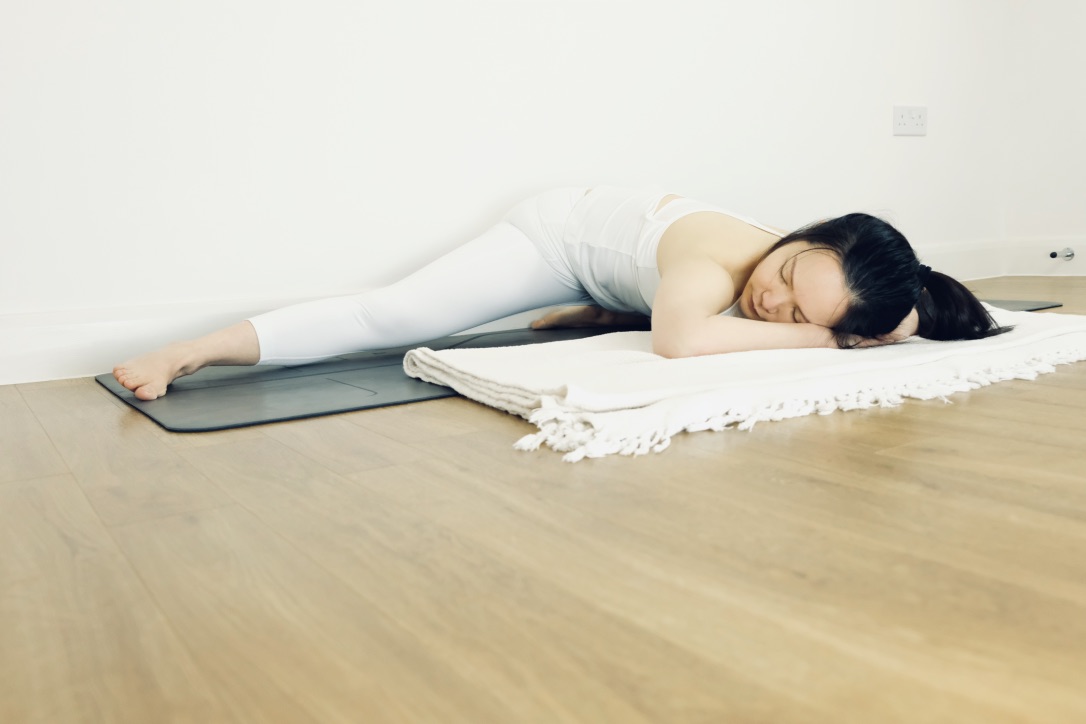 inspiration
``Tension is who you think you should be. Relaxation is who you are.``
- Chinese Proverb
Workshop Structure:
– the workshop begins with a short (approximately 15-minute) presentation on fascia and its relationship with health and well-being.
– you will then learn and practise myofascial release techniques on common tight areas in the body.
– following on from the juicy fascial release, you will be guided into a 1.5-hour soothing yin yoga practice.
– the session ends with a restful shavasana.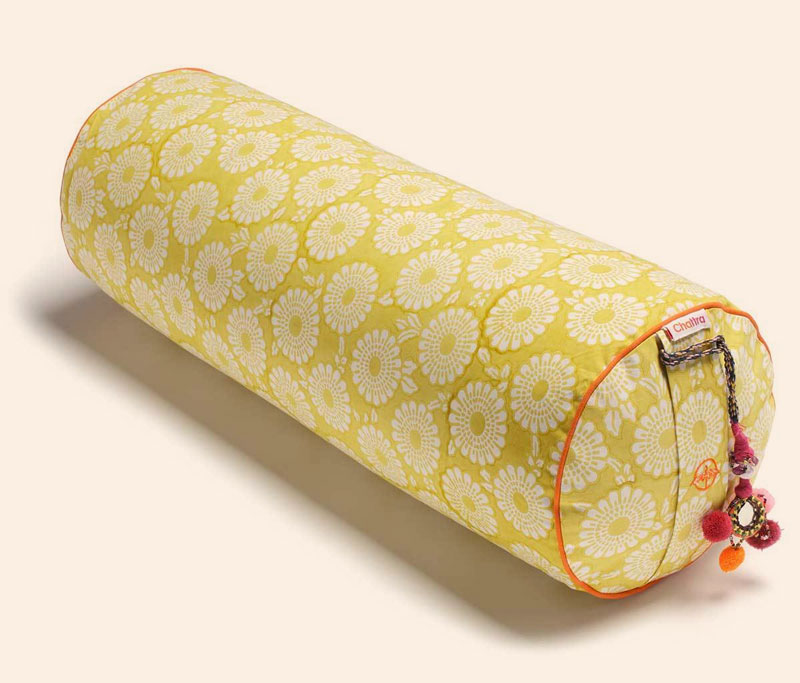 Benefits of Myo Release & Yin Yoga
experience the therapeutic, nurturing, and healing practice of Myofascial Release (MFR) and Yin Yoga.
learn about and practise easy self-massage techniques to unravel tension in the connective tissue (the effects can usually be felt immediately).
gain practical knowledge on how to unravel tension in the body that you can apply on your own at home.
Helpful Tips
Wear relaxed clothing which makes you feel connected, feminine, beautiful and free but that allows you to move, practice gentle asana or dance
About Jessica
Jessica completed a 200-hr Yin Yoga teacher training course under the guidance of Jo Phee and Joe Barnett, both of whom are senior teaching assistants of Yin Yoga founder, Paul Grilley.
Jessica adopts a functional rather than an aesthetic approach to her practice and teaching. Appreciating the unique human structures, she encourages her students to be gentle with their body and to tune in to the sensation of each posture in order to optimise the benefits of doing yoga.
Myo Release & Yin Yoga Workshop - £40 (10% or 15% discount applied automatically for members)
A combination of MFR and Yin Yoga smoothes connective tissue, increases energy and improves overall health.