Introduction to Yoni Egg Workshop
Saturday 26th October, 2-5.30pm
Utilising a Gemstone Yoni Egg is an excellent addition to your holistic health regime. It provides healing and balancing of all types for female/womb-based physical, emotional, and spiritual health such as: PMS, cramps, heightened sexual sensation, alleviate trauma, as well as vaginal strengthening and tightening.
Book Now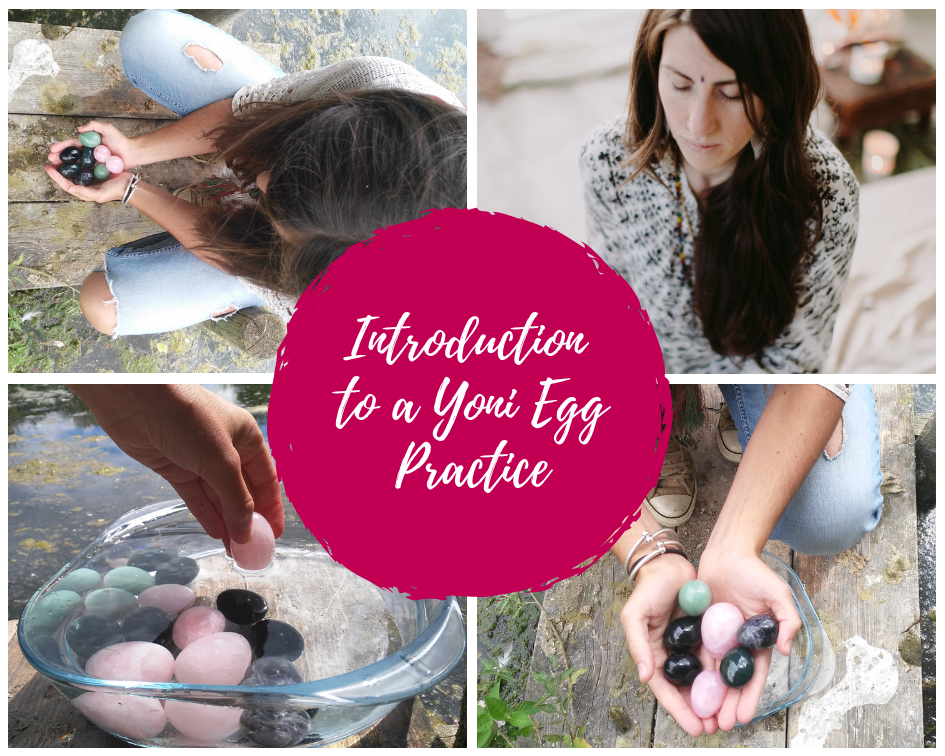 Whether you have a Yoni Egg or this is the first time hearing about them, you are welcome to join Chiara for an afternoon of great discovery!
This workshop is for everyone who is interested in deepening their knowledge about an ancient technique that is very beneficial for a woman's health.
Chiara has been developed her Yoni Egg practise for over 3 years now and it's been incredible how much this practice has helped her after giving birth and to reconnect with her Feminine Power. Chiara will share her full experience of her Yoni Egg practice, and what she has learnt in the last few years combined with her knowledge of Well-Woman Yoga to give a deep understanding on this subject, in a safe and non-judgemental environment.
So if you are curious or you think it's something you really need, join us on Saturday 11th May for a Yoni Egg Introduction Workshop at Alchemise Yoga Studio!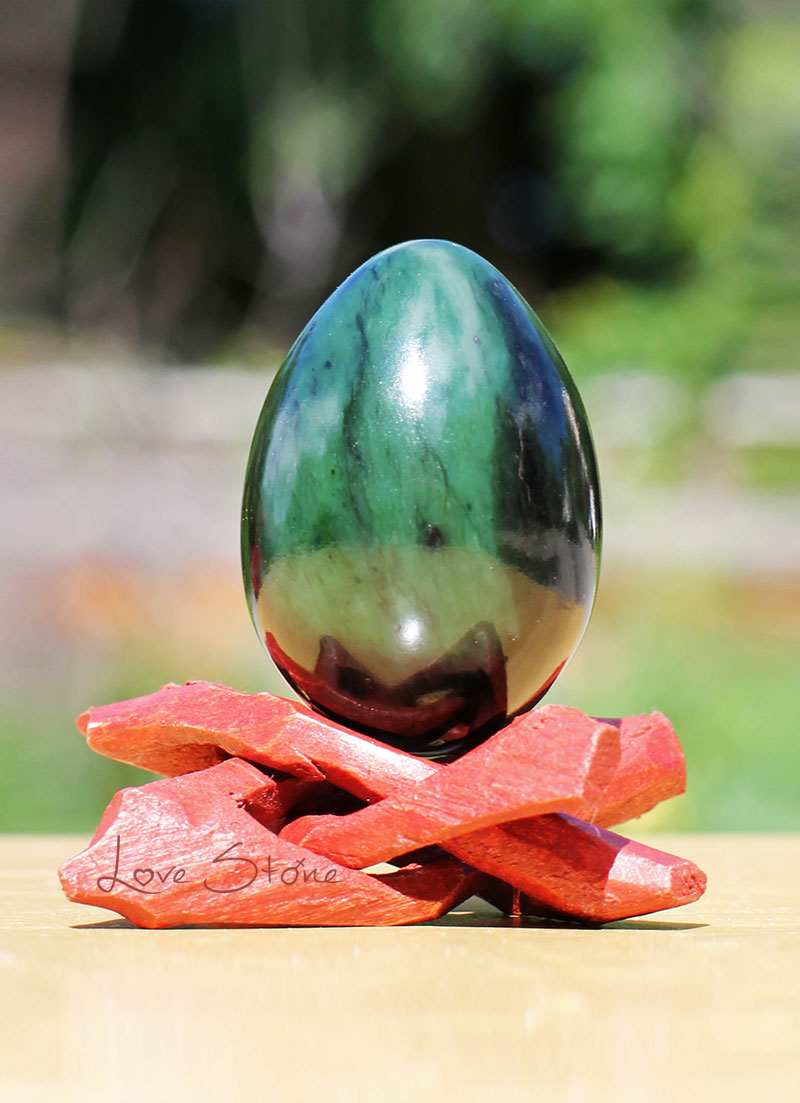 The workshop includes:
– A full introduction on how to start your Yoni Egg practice
– Well-women Yoga session to connect with your pelvic floor
– A semi precious Yoni Egg gemstone (normal retail price £42)
– A manual which will contain the main topics discussed during the afternoon
Pricing for 3 hour workshop: £40 without egg, £65 with your own egg to keep included.
The afternoon will be structure in the following way:
– Introduction/ welcoming everyone
– Meditation/Yoga Nidra to connect with the Gemstone
– Introduction on how to start a Yoni Egg practice
– Discussion, answering questions
~ Break~ (Some delicious Raw Energy Balls will be served)
– A yoga practice that can be beneficial for strengthening the pelvic floor and unlocking your Shakti power
– Ending with a final guided relaxation, sound healing bowls and Oracles cards.
———————-
For those who do not know what a Yoni Egg is:
Yoni is the sanskrit word for "womb" or "sacred temple".
Gemstone Yoni Eggs have been used among ancient, mystic women of Asia, Africa, India, the Philippians, and the Caribbean for centuries for feminine health and vaginal tightness. In the Egyptian culture, upon death, it was important to include all the daily necessities in their burial tombs. So it's pretty magical that when Nefertari's tomb was excavated, a wooden Yoni egg was found amongst the other relics!
Utilizing a Gemstone Yoni Egg is an excellent addition to your holistic health regimen, as it provides healing/balancing of all types of female/womb-based physical, emotional, and spiritual health nuances, not just vaginal strengthening and tightening.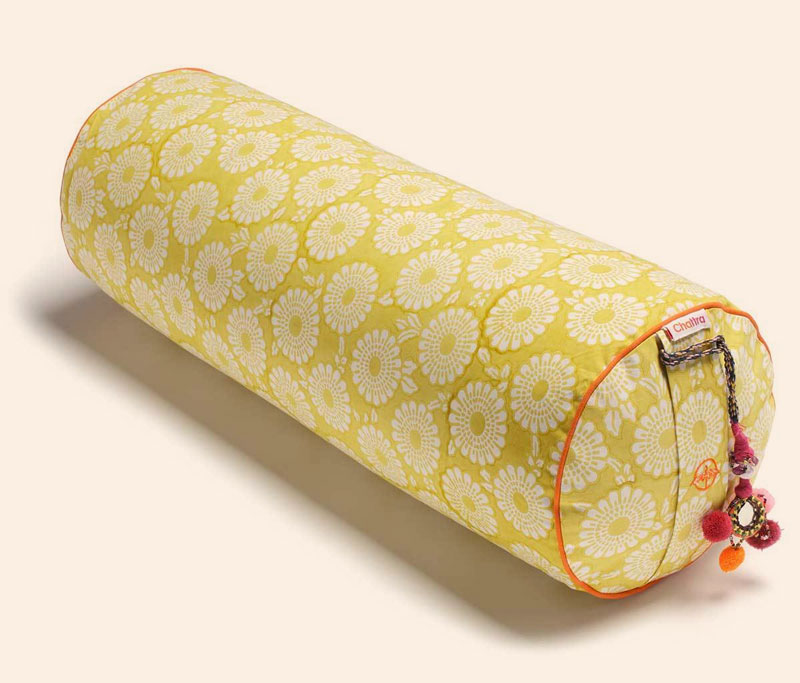 Benefits of Yoni Eggs
Balancing menses and daily cycle of hormones (contributing to youthful skin, improved genital tone & healthy lubrication…even after menopause)
Reducing PMS, menstrual cramps, breast discomfort
Aiding in rectifying uterine and bladder issues as well as intestinal prolapse
Toning lower abdominal muscles
Clearing the unprocessed, often negative, womb energy
Heightening sexual sensation
Balancing all of the chakras, especially the chakra that the gemstone that you selected is connected to
Attracting & emitting energies of prosperity, creativity, fertility, abundance, vital relationships, protection, & vital healing
Healing from past traumas
Awakening feminine Shakti power
What to bring:
Diary and a pen to take notes
Wear comfortable clothes
Water or a Herbal tea
Intro to Yoni Eggs Schedule