Chocolate Tasting & Making Ritual Workshop
with Restorative Yoga & Live Cello Accompaniment
Satrurday 28th March | 1 – 4.30 pm

Join Meredith and Nicole for an Afternoon of Mindful Eating, Professional Chocolate Tasting, Meditation and Restorative Yoga accompanied with Live Cello
BOOK NOW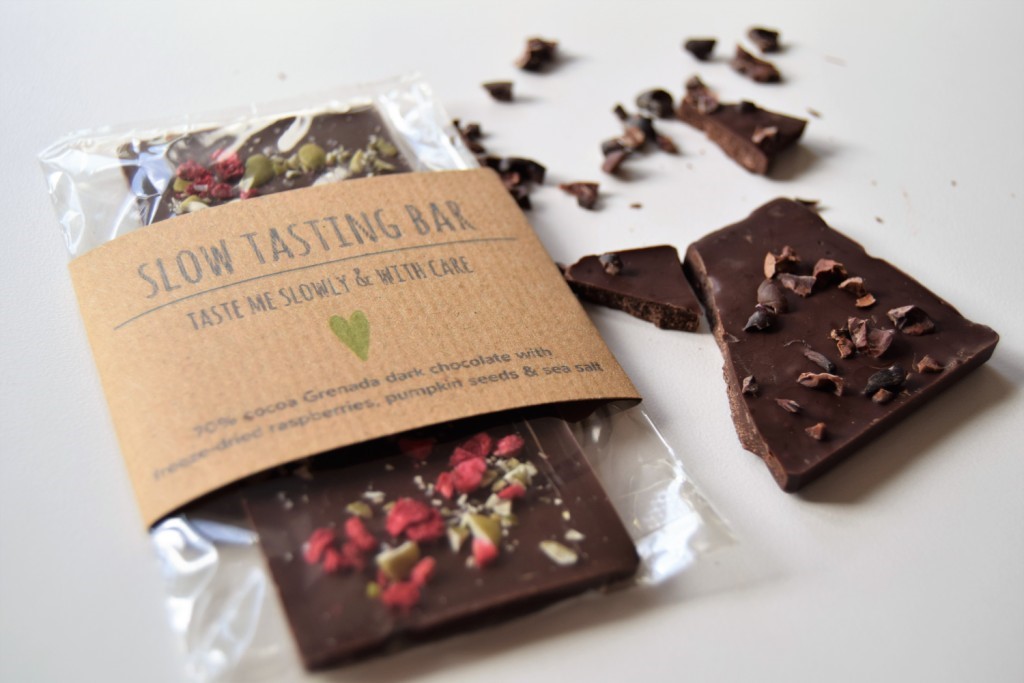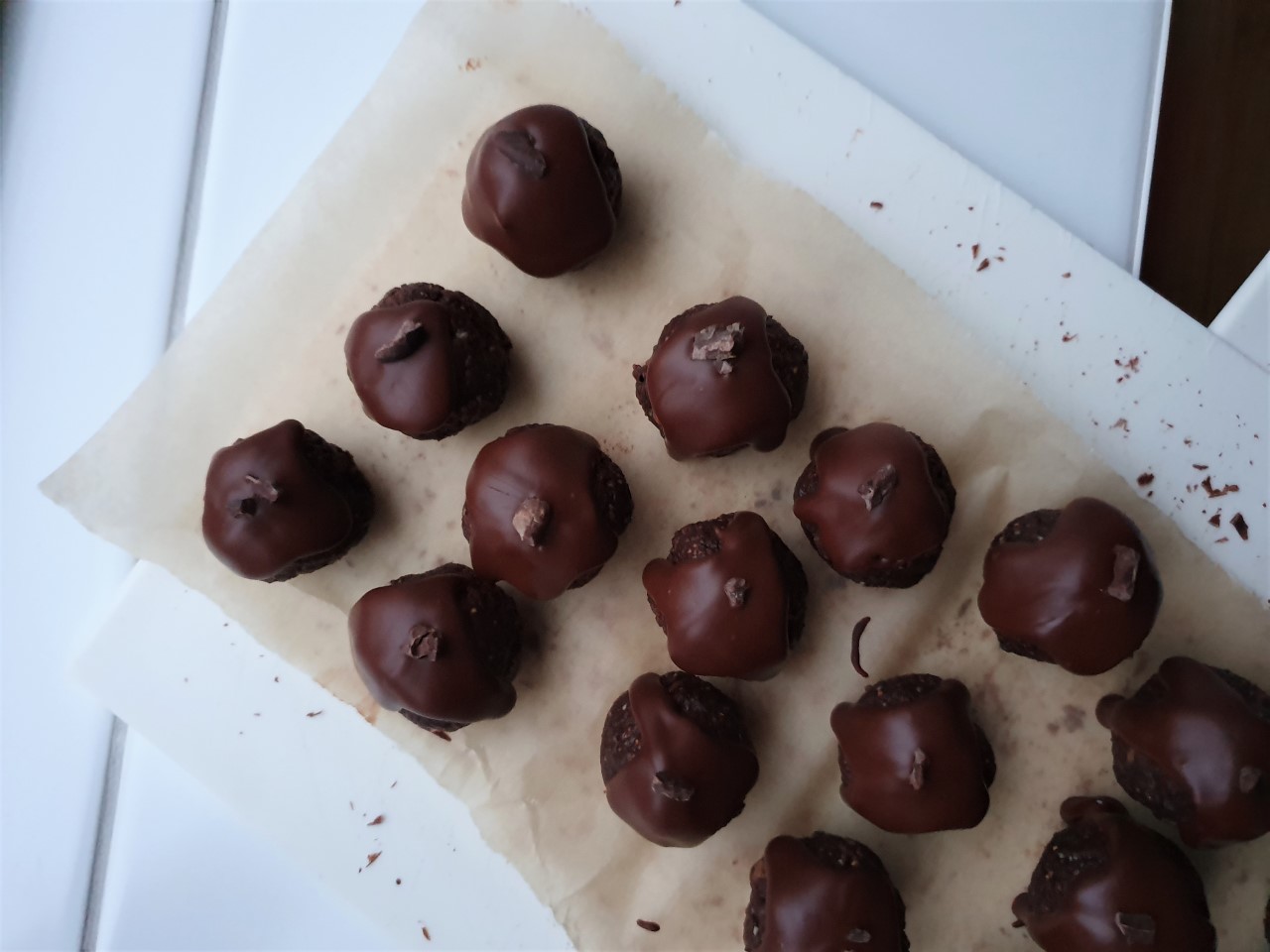 As you step in to Spring, take some time out to pause and connect through yoga, mindfulness and delicious dark chocolate!
Using principles of mindful eating and professional chocolate tasting, Meredith, founder of Food At Heart, will guide you through a mindful tasting including a meditation incorporating the single origin dark chocolate she uses in her own chocolate making. You'll taste through a range of origins and flavours to explore your own personal tasting journey.
The session includes an overview of mindfulness and a chance to explore the ancient art of mindful eating – including why it's so important in our busy modern world.
We'll then get hands on with some chocolatey figgy pudding bliss ball making. Meredith will demo the recipe for these delicious mouthfuls which incorporate all the different parts of chocolate (along with dried figs and lots of uplifting spices). You'll roll the mix into little balls before generously drizzling with hand-tempered chocolate. And of course, there will be time to taste them too!
After making and tasting, our resident Alchemise teacher Nicole will guide the group through a relaxing restorative yoga sequence to help you truly rest, and digest. There'll be a little sugar-coating too, in the form of some live Cello.
We can't wait to share this offering with you!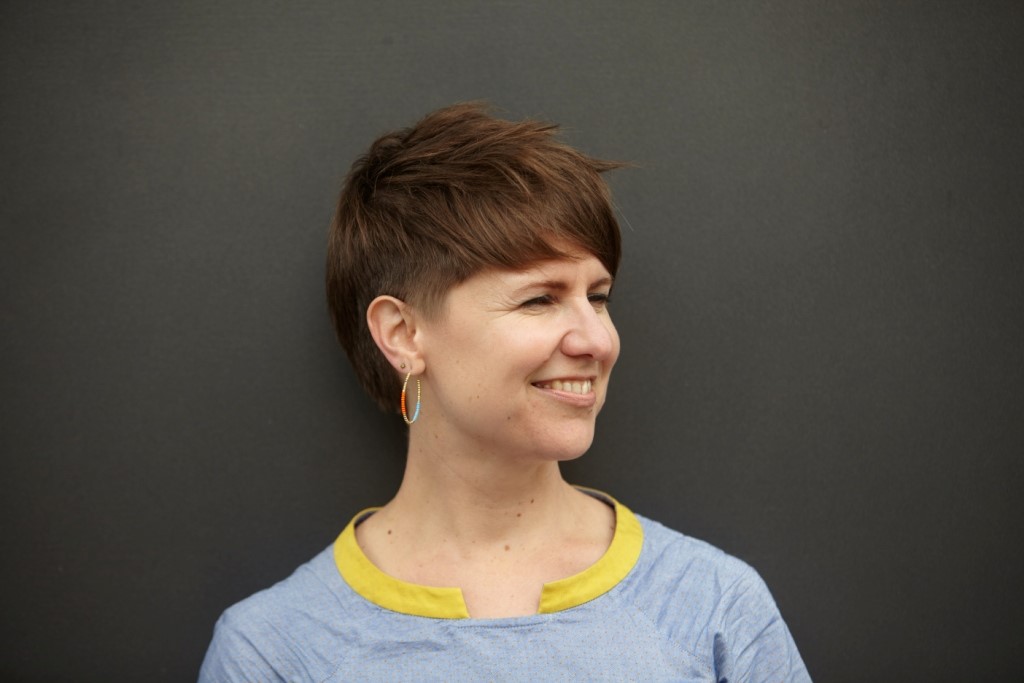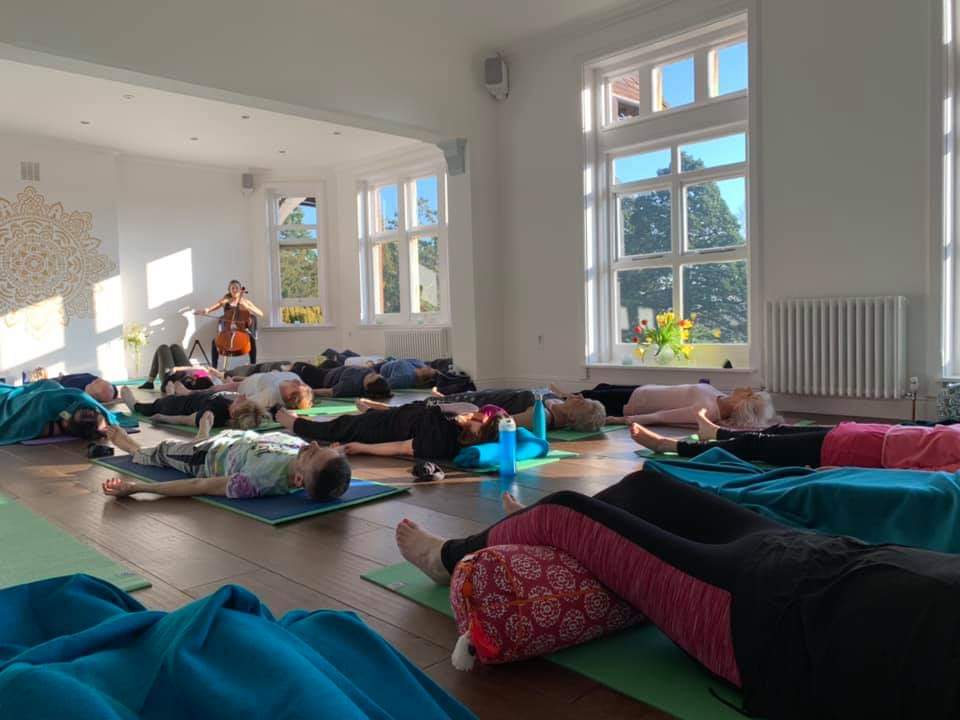 Suitable for all levels – No experience of Yoga, Mindfulness or Chocolate-Making necessery
Places are limited so book fast to avoid disappointment!
About Meredith:
Meredith is mindfulness & meditation teacher with a passion for cacao. Meredith helps people eat and live in a more mindful way through her meditation sessions and chocolate products. She weaves chocolate through her work to bring the mindfulness to life in a delicious and truly enjoyable way.
About Nicole:
Nicole is a resident yoga teacher at Alchemise Yoga and Wellbeing Studio. She enjoys sharing yoga practices to help students to find balance and harmony in their minds and bodies. Nicole is also a dedicated guidance practitioner and enjoys bringing her musical side to classes by playing her Cello.
Chocolate Tasting & Making Ritual Workshop with Restorative Yoga & Live Cello Accompaniment
Saturday 28th March | 1 – 4.30 pm